Cottonseed Marketing
Namoi Cotton is the industry leader in the trading and marketing of Australian Cottonseed.  Namoi Cotton's vast ginning network and infrastructure enables the company to sell cottonseed into domestic and international markets to ensure competitive pricing through the suite of gin for seed contracts offered to growers.
Namoi Cotton has established relationships with both domestic and international customers and has built a reputation of being a premium supplier of Australian cottonseed.
The relationships developed over the years with our customer base has been built upon the quality of service - due to timely shipping and accurate documentation. The quality of cottonseed from Namoi Cotton is well regarded due to the company's ability to monitor and control the supply chain from point of origin to destination.
We offer 3 different cotton ginning contract types:
Fixed Bale Contract:
The grower agrees with their Customer Operations Manager to a fixed number of bales at a specified ginning price.  If they decide to price their seed with Namoi Cotton it is known as a net ginning for seed contract.  If the grower decides to retain their seed for their own use it becomes a retained seed contract.
Force Majeure (FM):
Force Majeure refers to a situation whereby circumstances beyond your control (such as drought, flood or a storm event) limit your ability to deliver the committed number of bales.  In such circumstances Namoi Cotton may bear the production risk.  This is on a case by case basis and done in close consultation between a grower and their nominated Customer Operations Manager.  The grower may elect to either price their seed on the day or retain seed as above.
Balance of Crop (BOC):
A Balance of Crop Contract is when a grower nominates a specified amount of bales (in consultation with their nominated Customer Operations Manager) that they believe they will produce based on the amount of hectares they have planted.  Similar to an FM contract Namoi Cotton will bear the risk for the grower, however all bales produced must be ginned by Namoi Cotton.  At the time of commitment, a ginning & seed price is agreed upon.
Balance of Crop contracts can also be completed for forward seasons locking in the gin price for a specified time (eg 3 years) – the seed is then priced season by season.  This protects the grower from any ginning price rises.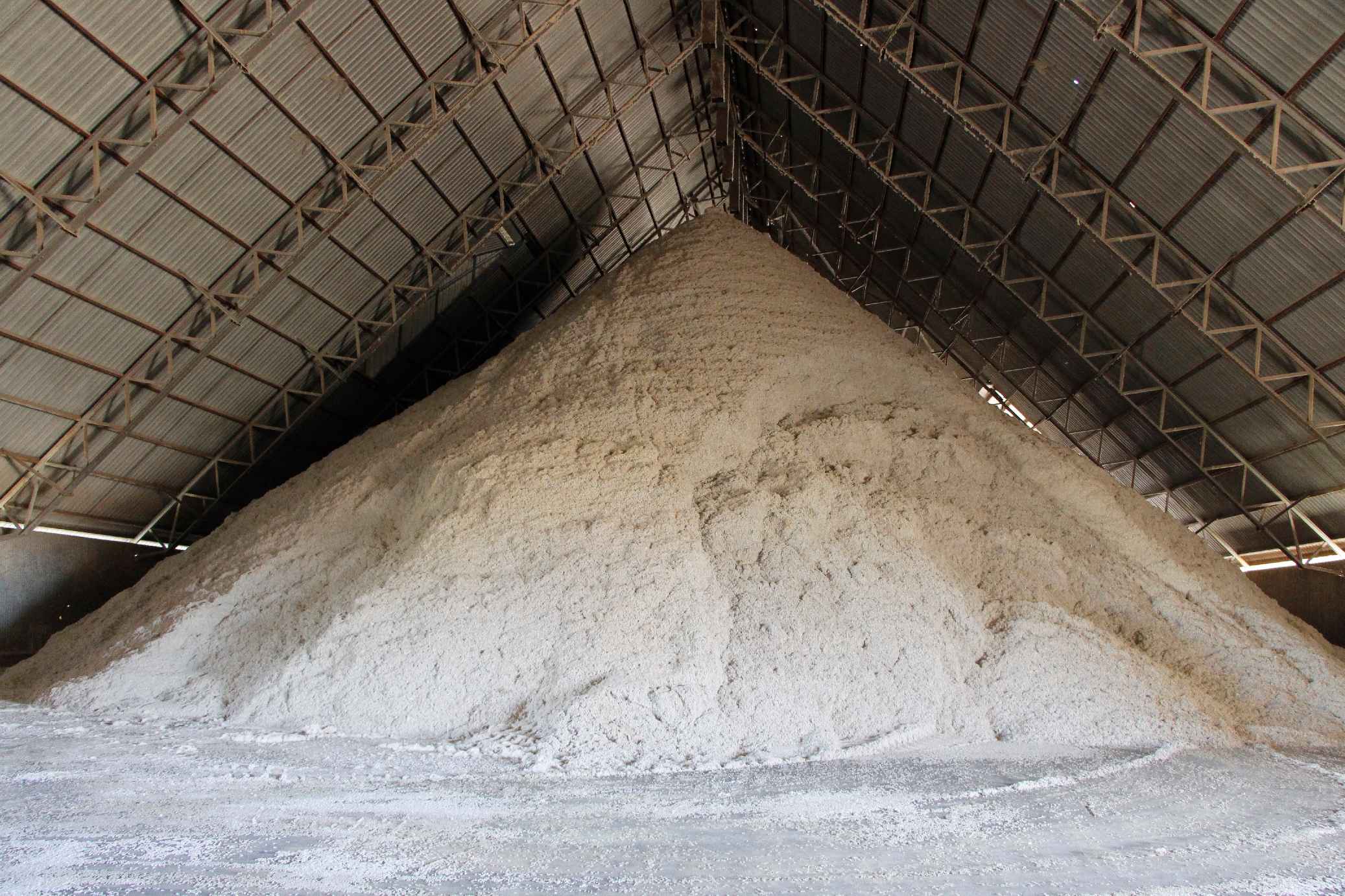 Contact
Andrew Jurgs, Cottonseed trading manager
Cotton Gin Trash
Following the signature of an amended MOU in October 2018 by Cotton Australia, Australian Cotton Ginners Association, Cattle Council of Australia and the Australian Lot Feeders Association and the issuance of an Emergency Permit by the APVMA, cotton gin trash is now able to be fed to livestock.
The documents for the above approval are attached below.
Amended MOU            APVMA Emergency Permit           LPA Fact Sheet - Cotton Trash
2020 approved Namoi Cotton sites holding cotton gin trash are:
MacIntyre
Merah North
Boggabri
Trangie
Hillston